2021 Community Choices Champions
Congratulations to our 2021 Community Choices Champions. Check out all the champions in your zone
Resources for Community Choices Champions
We encourage our Champions to use the I'm a Community Choices Champion artwork across their social media channels and online communications to share the good news with local communities. Don't forget to tag Essential Energy in any posts so we can see these.
2020 Community Choices Champions
Here's some stories from our 2020 Community Choices Champions. Take a look at the full list of 2020 Champions in your zone
Eden Community Access Centre Inc
Used their funding to support their outreach program with a new printer. This helps them look after rural and remote locations like Wonboyn, Kiah and Towamba.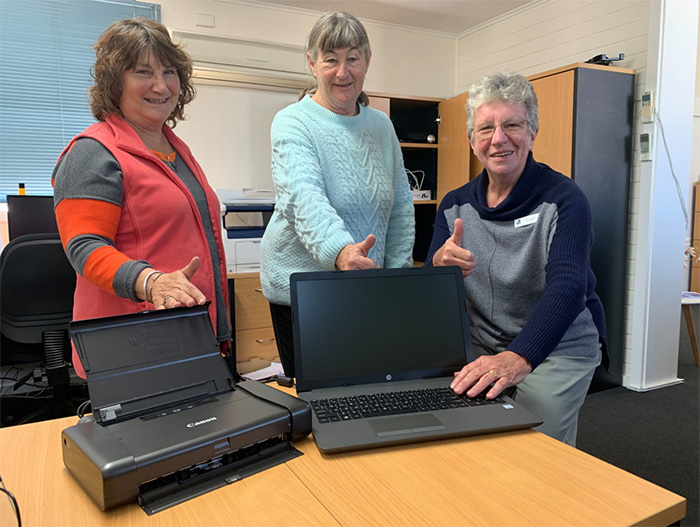 Byron Community Centre Pantry
Louise and the team have been busy delivering food to many locals experiencing hardship as a result of COVID-19. Since April, they've supported more than 1,000 families, seniors and stranded international students and most say that the pantry's deliveries are the difference between eating and going hungry. This shows the value of these community organisations like the Byron Community Pantry, and we were pleased to be able to lend a helping hand through our Community Choices program.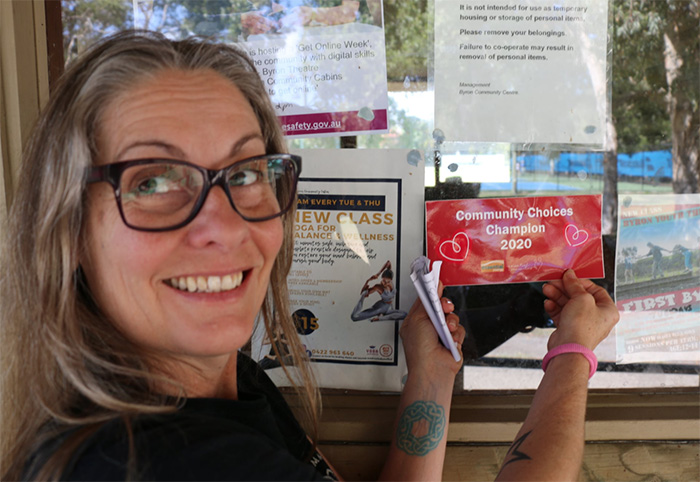 Cypress View Lodge
COVID-19 restrictions curbed resident outings at a 19-bed aged care facility based in Coleambally. Funding allowed for the purchase of two seated elliptical exercise machines and one mini spinning exercise cycle for residents and community day respite clients to use as part of the activity program offered at the facility. These machines have meant that residents and clients could add this exercise option to their regular activity program. Once the COVID-19 restrictions are lifted, this service will be offered to community day respite clients and other community visitors.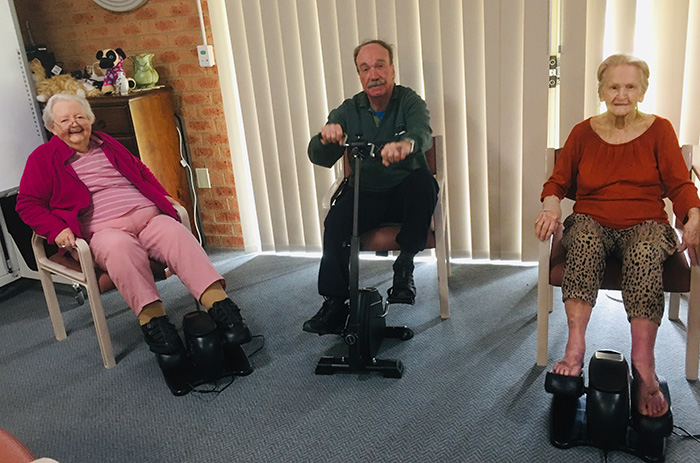 View all the winners for 2020
Download the final voting tallies for 2020
Related information
Community Choices zone map
Frequently Asked Questions
Customer Voting Terms and Conditions
Essential Communities Program
2019 Community Choices Program winners