Patricia McKenzie (Chair)
LLB, FAICD
Essential Energy Term - 14 April 2016 to 13 April 2019
Patricia is an experienced chair and director in the energy, government, health and not-for-profit sectors. She has considerable expertise and experience in energy market regulation and, as a qualified solicitor, she has extensive corporate legal experience.
Patricia is the Chair of Essential Energy and Healthdirect Australia, and is also a non-executive director of the APA Group, the largest natural gas infrastructure company in Australia.
Patricia was formerly a director of TransGrid, Australian Energy Market Operator Limited and Macquarie Generation; Chair of IEC, Diabetes Australia, Sunnyfield Limited and The Cromehurst Foundation and CEO of Gas Market Company Limited. Patricia was also a member of the NSW Premier's Council on Women from 2008-2010.
John Cleland (Chief Executive Officer)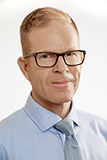 BEc DipFinMan CA FFin, GAICD
Appointed 18 July 2016
John is an experienced Chief Executive Officer with comprehensive executive and non-executive experience with large and complex organisations in the infrastructure (rail, ports, energy transmission and distribution), resources and logistics sectors.
John previously held the position of Head of Infrastructure, Coal Division at Anglo American PLC and prior to that he was the CEO of WestNet Infrastructure Group.
John Fletcher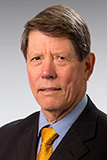 BSc, MBA
Essential Energy Term - 13 October 2016 to 12 October 2019
John has considerable experience in the energy industry, having held several executive positions in AGL, including Chief Financial Officer prior to his retirement in 2003.
John is a director of Essential Energy (including as the Chair of its Audit and Risk Committee), and the APA Group.
John was formerly a director of Sydney Water, Alinta Energy, Foodlands Australia, Integral Energy and Australian Pipeline Trust.
Philip Garling
B.Build, FAIB, FAICD, FIE (Aust)
Essential Energy Term - 1 January 2013 to 31 December 2018
Philip has considerable experience in infrastructure construction, development, operations and investment management. Philip served as the Global Head of Infrastructure at AMP Capital Investors and as the Chief Executive Officer of Tenix Infrastructure.
Philip is a director of Essential Energy (including as the Chair of its Safety, Human Resources and Environment Committee), Charter Hall Limited, Charter Hall Funds Management Limited and Downer EDI Limited, and is the Chair of Energy Queensland, Newcastle Coal Infrastructure Group and Tellus Holdings Ltd.
Philip was formerly a director of the Asian Giants Infrastructure Fund (Chair), Ausgrid, Endeavour Energy, the DUET group (inaugural Chairman and director), Ergon Energy Queensland Pty Ltd (the retail subsidiary of Energy Queensland), Melbourne Airport, the Spotless Group and Wales & the West Utilities (UK).
Patrick Strange
PhD BE (Hons)
Essential Energy Term - 25 November 2013 to 24 November 2019
Patrick has considerable experience working in the New Zealand and international electricity and infrastructure sectors. Patrick has extensive regulated infrastructure industry experience and a successful track record in both management and governance, as well as being a recognised champion of health and safety.
Patrick is a director of Essential Energy, Auckland International Airport Ltd, Mercury Energy (formerly Mighty River Power), NZX Limited and is the Chairman of Chorus Limited.
Patrick was formerly Chief Executive of Transpower, New Zealand's transmission owner and operator, Chief Executive of Vector Limited and an executive with Fletcher Challenge Energy, in the gas and electricity sectors.
Patrick was formerly a director of Ausgrid, Endeavour Energy, Worksafe NZ, Transpower Finance Limited and Contact Energy Ltd.