Safety advice for Emergency Services
There are many potential electrical safety hazards as you approach and respond to an emergency situation such as bushfires, floods or pole/electrical asset collisions. Powerlines can be hard to see due to things like heavy smoke, flood water and overhanging vegetation/debris, so it's important to constantly assess your surroundings for electrical hazards – even when trying to access the site, as fallen powerlines can be still alive and draped across fences or gates. A crucial tool to use in these situations is the Look up and live app, which provides you with simple access to identify whether powerlines are in the area.
An approach to keep in mind while assessing the site is: Stay. Call. Wait. Rescue
Stay: Stay clear by keeping yourself and others at least 8 metres away from fallen powerlines and anything they are in contact with
Call: Call Essential Energy on 13 20 80 when responding to an incident involving powerlines
Wait: Wait until Essential Energy provides the all-clear
Rescue: Proceed with the rescue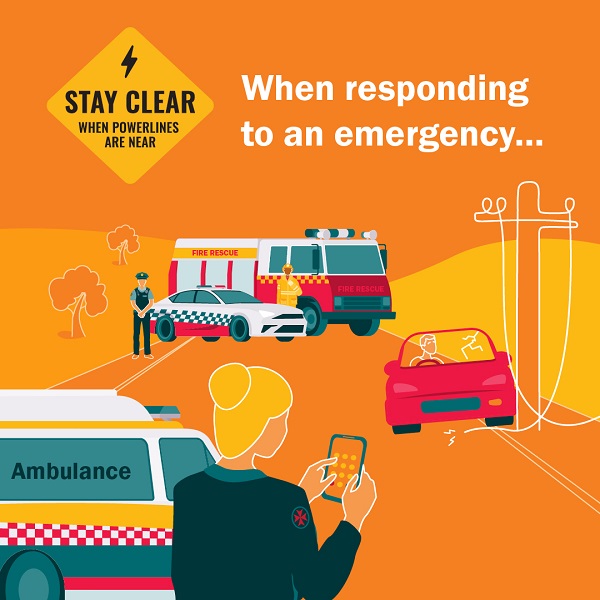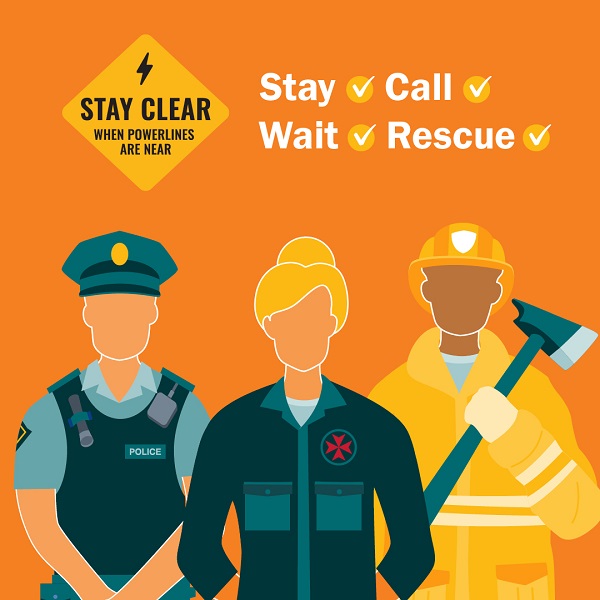 To ensure safety in emergency services, we offer:
Electrical safety advice
Electrical awareness sessions
Practical electrical training exercises
Safety brochures, stickers, fact sheets
Safety training DVDs
Sign up to safety
Sign up to receive safety tips and advice from Essential Energy via email.
For more information email public.safety@essentialenergy.com.au or call 132391 and ask to speak to a member of the Public Safety team.