Can you see the powerline in this image?

No? Aerial markers can fix that.
Powerlines can be difficult to see even on bright sunny days, but particularly in low light, rain, cloudy weather or at dawn or dusk.
What is an Aerial Marker?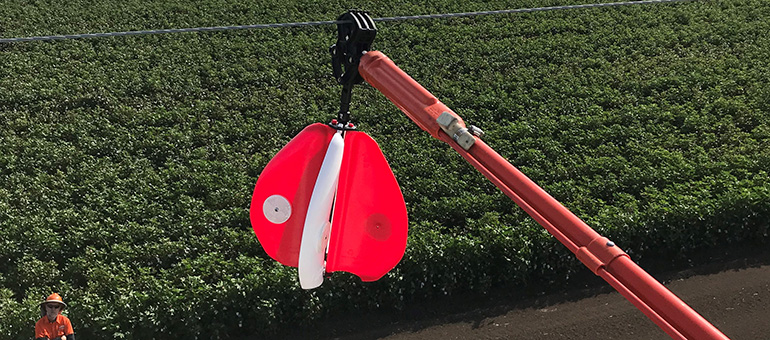 Aerial markers have a 3D, rotating design that can be seen from any angle, providing an excellent visual warning of an overhead power line.
Why use Aerial Markers?
Aerial Markers improve powerline visibility.
By using Aerial Markers on your property or site, you can improve safety and reduce the risk of potential damage to assets.
When or where would an Aerial Marker be used?
Aerial markers are suitable for use in situations where there is an increased risk of contact with the network:
Aerial and ground spraying
Harvesting, planting, and ploughing
Earthmoving and construction activities involving tall or wide machinery, trucks, or high loads
Transport and logistics involving crane trucks, tippers, and skips.
What's the investment?
Essential Energy's Aerial Marker Program provides free installation of up to 10 aerial markers on powerlines. The only cost to you, is the purchase of the markers. The current price per marker is shown under item 8.6 in our Price Schedule for Ancillary Network Services.
SafeWork NSW offers rebates of up to $1000 to small businesses and sole traders* in NSW who buy and install equipment (including aerial markers) which make the workplace safer. You can check your eligibility at the SafeWork NSW website.
*Requires an ABN and fewer than 50 full time employees
How to order Aerial Markers
You can order Aerial Markers by filling in the request for safety advice form.
When completing this form, please:
provide your contact details
select 'Aerial/Powerline marker enquiry' from the work or request type tick box
attach any images you may wish to share
press submit
A field staff member will review your request and contact you to arrange a date and time to meet at the nominated installation site. Wherever possible, at least two weeks' notice is required before work commences.
Don't know where powerlines are located on your property or site?
Visit the lookupandlive.com.au site or download the app to identify powerline locations.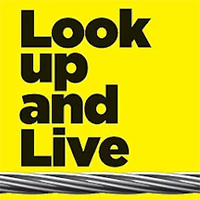 Sign up to safety
We provide safety advice via email, sign up today to receive these safety tips and advice.