Our people news

Penguins and power outages
Essential Energy teams work across NSW and into parts of southern Queensland, in weather from snow to sleet to dust storms, but it's safe to say that Brad (Colin) Constance has probably worked the furthest South and in the coldest conditions since his second tour as an electrician supporting the Antarctica research mission.
A convergence of factors, driven by the ongoing COVID-19 pandemic, saw Brad heading back for his second stint from November last year until the end of February 2021. Brad, who works in Essential Energy's Southern Control room, has been selected twice to work the summer rotation in Antarctica.
With running power systems, high-voltage and underground experience from 11 years at Essential Energy, Brad formed part of the core crew keeping the lights on for Casey Station, including managing the renewables plant, to support the scientific research teams resident for the summer. "Marine biologists, penguin and bird observers and climate scientists make the trip down most years, while a number of space and atmospheric experiments are ongoing and monitored remotely with equipment down there," said Brad. For a run down on the science side check out www.antarctica.gov.au/science.
"It was great to be part of something with a larger purpose, and the highlights were the harsh yet beautiful scenery and the wildlife, especially inland around Mawson. I also helped the penguin researchers service with annual field camera servicing (battery and SD card replacement), and stocking up for their extended stay on Béchervaise Island, where they lived in field huts while surveying penguins for two months without coming ashore to the main station," he continued.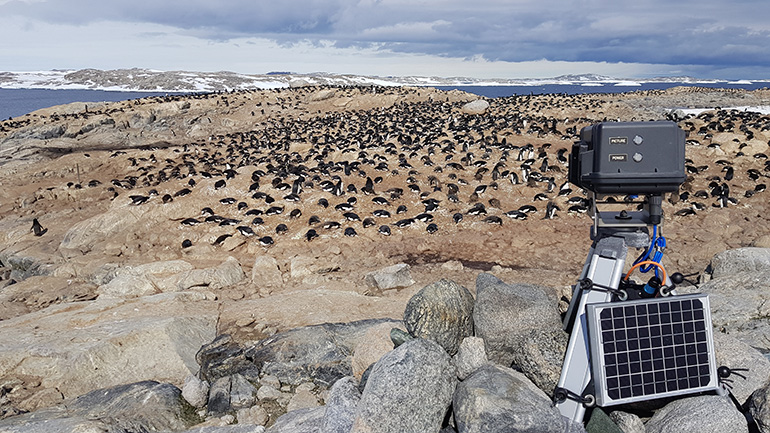 The biggest challenge for Brad was keeping up with family and friends back home, although significant upgrades to infrastructure and new technology made the quality of communications easier.
"I also made great friends there across both tours, who I'm still mates with today," he said.
In addition to his 'day job', Brad joined with all staff to complete "slushy" duty in a roster, essentially being a kitchen hand and cleaner for a day on rotation, as well as mucking in for Saturday cleaning duties with the rest of staff on station.
"I was easily able to take my electrical knowledge and experience as a System Controller for Essential Energy to Antarctica. Each of Australia's bases there are a mini power network. Electricity is generated primarily from diesel generators, with a mix of renewables included. Two 300kW wind turbines are installed at Mawson, while Davis and Casey stations each have large solar arrays. Power is distributed around station via a HV ring, so much like here at Essential Energy, I was carrying out HV switching during unplanned blackouts, and shutdowns of the powerhouses for planned maintenance," Brad said.
Despite the challenging work environment, on weekends, adventures off-station were encouraged and included mountain hiking, camping in field huts, trips to penguin nesting colonies, or rookeries, when the sea ice was thick enough to walk on.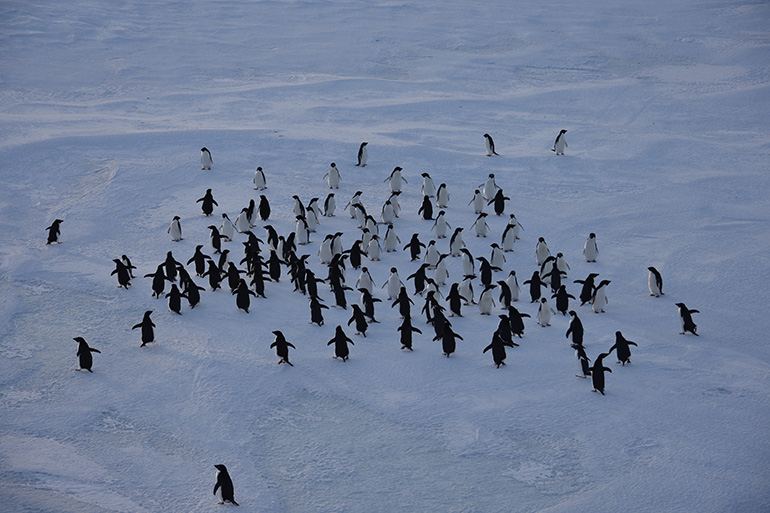 The stations themselves were equipped with gyms and a spa, a cinema, bar, multiple lounge areas, indoor rock climbing and cross-country skiing, including a groomed 12km long ski track down a nearby plateau.
Hailing from Cooma, for Brad, the Antarctic summer felt much like a home winter, with temperatures averaging between -8 up to +6 degrees, and windless, sunny days meant it was t-shirt weather.
Unlike Cooma though, Brad endured wind speeds of 112 knots or an incredible 207 km/hour winds during February in 2017 and his last day there in February this year where the temperature dropped to an icy -23.
Did you know?
Australia has had a presence in Antarctica for over 100 years with Douglas Mawson's participation in Shackleton's expeditions in the early 1900's, followed by him leading his own with the Australasian Antarctic Expedition from 1911 – 1914, and the British, Australian and New Zealand Research Expedition (BANZARE).
The current ANARE's – Australian National Antarctic Research Expeditions, began in 1947 with the aim of building permanent bases on the continent and sub-Antarctic Islands. Bases at Heard Island (now abandoned) and Macquarie Island were the first to be constructed in the late 1940's, followed by Mawson, Davis and Casey Stations from the mid 1950's. Mawson Station (not to be confused with Mawson's Hut) is the world oldest continuously operating Antarctic station. The primary purpose of Australia's current presence in Antarctica is for scientific research and maintain oversight of the various treaties in effect to protect the environment there.