At Essential Energy, you can forge your own career path and there is a place for everyone.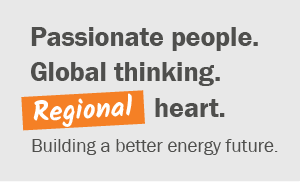 We are a regional business that thinks on a global level. Our people are determined, passionate and curious, and are playing their part in the future of energy.
You can learn a trade, work with cutting-edge technology and be a part of varied and interesting projects. You can do work you are passionate about, see the best of regional New South Wales, and push the boundaries to create innovative energy solutions.
We offer employment opportunities from trade to graduate level and understand we need the best people on our team to empower communities to share and use energy for a better tomorrow.
Our network powers 95 per cent of NSW and parts of southern Queensland, connecting homes, hospitals, schools, businesses, and services. For us it's more than just a job – it's an opportunity to make a positive contribution to our community.
Apprenticeship Program
Award-winning program, combining on-the-job training while working towards a trade qualification supported by a professional training team. Read more
Traineeship Program
Entry-level pathway into the energy industry, combining employment and training to gain a nationally recognised qualification. Read more
Graduate Program
Industry specific training and professional development through rotational placements and networking opportunities to consolidate university learning. Read more
Scholarship Program
Financial support for Aboriginal and Torres Strait Islander university students, combined with vacation work. Read more