Essential Energy' first trial network battery has been launched near Port Macquarie on NSW's mid-North Coast - the first on our 737,000 square kilometre network.
Developed in partnership with AGL, the 2MWh Sovereign Hills Network Battery will help increase the amount of rooftop solar generation local customers can export to the network.
The fast-growth area was identified as an ideal location due to anticipated network capacity and reliability issues, with estimated future population growth of around 5-10 per cent by 2031.
The site hosts two 500kW / 1000kWh lithium-ion battery energy storage systems, which will allow Essential Energy to utilise excess locally produced renewable energy. This energy will be captured and stored in the battery, then released into the network when needed.
The battery is funded 57% through the Regulated Asset Base and 43% through unregulated funding.
How the network battery works
The network battery works by capturing and storing locally produced renewable energy from roof tops during the day and discharging it back into the network during peak demand.
We are working with third parties, like AGL, to assist us transition and utilise new technologies and capability as it comes to market.
This first grid-scale battery is a milestone for Essential Energy, as we strive to deliver the energy network of the future, to support and enable rural, regional and remote communities throughout NSW.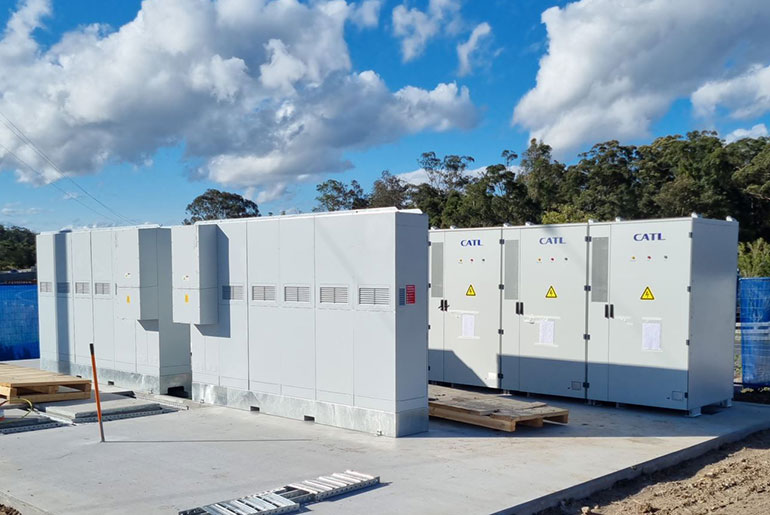 For further information, please contact Louis Salisbury at louis.salisbury@essentialenergy.com.au.
Learn more about how the Sovereign Hills Network Battery is creating benefits for the local community in our media release, or watch or listen to our animation.