The Grafton community recently mourned the passing of 101-year-old Henry Caldwell, "Corky" to all who knew him. Corky lived in the Grafton region all his life and served in World War II, but his community service didn't end on his return.
He ran local rural fire brigades, coached the local high school girl's hockey team, served in the local RSL and Probus, was a life member of the Grafton Show Society and even ran the Olympic Torch through Grafton on its way to Melbourne for the 1956 Melbourne Olympic Games. This community spirit was recognised with the Medal of the Order of Australia for service to the community in the Clarence Valley in 2008.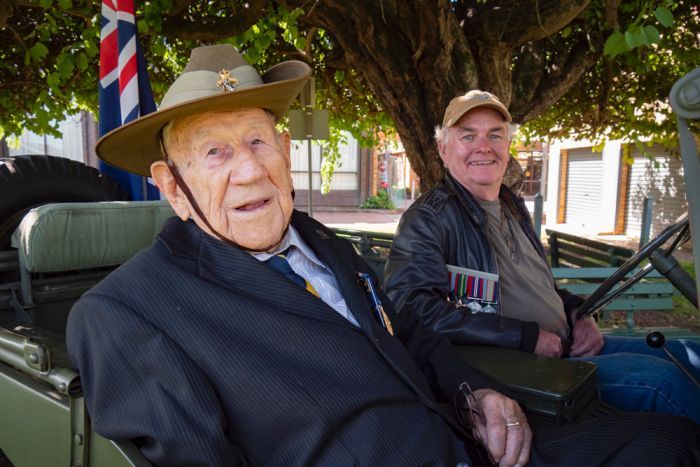 His community spirit refused to be bowed when his 75-year tradition of attending the Anzac Day parade was interrupted by the 2020 COVID-19 lockdown. His daughter shared her father's disappointment on social media and was overwhelmed with community support. Corky was able to safely lay a wreath for his fallen mates when a local WWII Jeep enthusiast volunteered his time to take Corky on his own personal Anzac Day parade, which garnered stories in national media.
Corky was also a meter reader for an Essential Energy predecessor, the Northern Rivers County Council, for many years. Such was his impact that he is remembered by many employees years after his retirement.
Essential Energy employee Dennis Connell, remembered Corky, saying "He was so friendly and remembered everyone he met, even thirty years after meeting you. He was known for his volunteering and was just a good member of the community. Maybe all the meter reading kept him healthy too, as he was an incredibly fit and active person who was still driving into his 90s."
Essential Energy sends its sincere condolences to the Caldwell family.