Closing date extended! Entries close Friday 23 October!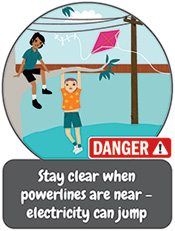 Kindergarten to Year 3 across Essential's network have a chance to WIN one of TWO $1,000 donations to their school P&C Association with a winner chosen from each of these two primary school categories: K-Year 1 & Year 2-3.
In addition to the two major prizes, the two winning students will receive a 4M Green Science Rover Robot valued at $36.95 (inc GST).
There will also be four highly commended prize winners, two from each category who will each receive a 4M - Green Science - Rover Robot valued at $36.95 (inc GST).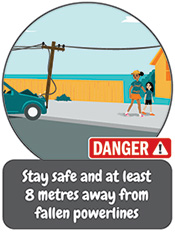 1. Simply print copies of the provided colouring in template below and encourage your classroom to get colouring!
Ask your students to colour in a poster.
Remind your students to fill out their name, school and year at the bottom of the poster template.
A completed electricity safety message colouring in worksheet must be an original creation by the student.
Download the colouring template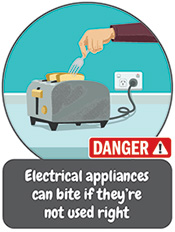 2. Read full terms and conditions here
Entries should be submitted by school staff on behalf of the students.
There is no cap on the number of entries each registered school can submit – it is unlimited. Each entry must be unique and submitted separately.
Entries must only involve students from Kindergarten to Year 3.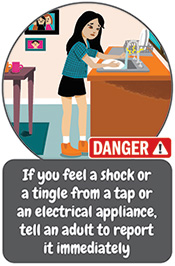 3. Submit entries on behalf of your students
Fill out the class entry form below (one per class). You can do this using our online form or using a printed copy if preferred.
Complete the online entry form
Download a hard copy entry form
You can submit your entry by:
Completing the online entry form and following the instructions to upload your class entries
Scanning and emailing the completed entry template and entry form including all details to: postercomp@essentialenergy.com.au OR
Post the completed entry template and entry form to:
Essential Energy, "Be a Safety Star Poster Comp",
PO Box 5730,
Port Macquarie NSW 2444
Entries close Friday, 23 October 2020. Original posters and entry forms received can not be returned.