Essential Energy is a signatory to the Energy Charter, a national industry-led collaboration supporting the energy sector towards a customer-focused future.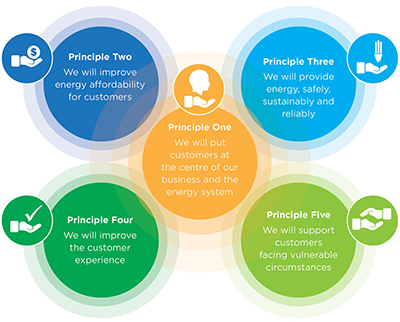 In committing to the Energy Charter, Essential Energy agrees to:
embed customer-centric culture and conduct to create real improvements in price and service delivery through commitment to five customer-focused principles, and
publicly disclose how we're delivering against those principles.
You can read about our progress toward achieving the Charter's principles in our annual Disclosure Statement.
Independent review
We asked our Customer Advocacy Group, our Essential People's Panel and customers and stakeholders to review our disclosure during October 2023 to gauge our customer performance and maturity self-assessment, and identify gaps and areas for customer service improvements.
Read a summary of the feedback we received
Track our progress through our past disclosures
Disclosure Statement 2021-22
Energy Charter disclosure statement accountability assessment 2021-22
Disclosure Statement 2020-21
Find out more