The Energy Charter is a world-first for the energy industry – a voluntary joint initiative designed to deliver a more affordable, reliable and sustainable energy system for all Australians.
Understanding that better customer outcomes need commitment across the industry, 18 Australian energy businesses have collaborated with the vision that they will, 'together, deliver energy for a better Australia'.
The five principles of the Charter are: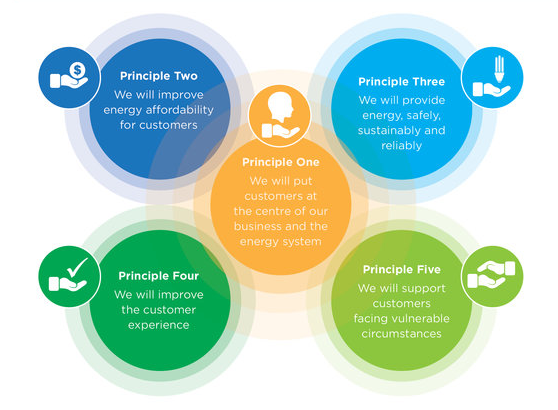 The energy businesses that have signed up are agreeing to be accountable for going above and beyond what is required by law to deliver improved outcomes for customers.
The annual reporting period for The Charter will run from 1 July to 30 June, with businesses lodging a disclosure report by 30 September each year. Each report is reviewed by an independent Accountability Panel. The Panel's report will then be published online for all customers to read.
At Essential Energy, we believe we all have a role to play in creating better outcomes for customers – whether it's on the phone, in the field, or in a support role. We aim to put customers at the centre of our business, and we are committed to working together with the energy supply chain towards better customer outcomes.