Future energy news

Dairy farmers getting value from the sun
With responsibility for delivering safe and reliable power to the communities in rural, regional and remote NSW and parts of southern Queensland, Essential Energy is continually working closely with key groups to identify how renewable energy can support sustainable business.
Recently we have partnered with The Agricultural Renewable Energy Acceleration Initiative (AREA project), NSW Farmers and dairy cooperative Norco to find new ways for dairy farmers to manage energy costs and reliability.
The AREA project is helping to uncover how renewables can most efficiently integrate with our network and help reduce the overall cost of electricity, with Essential Energy bringing our network operational experience and industry expertise to the project.
Our analysis of available capacity in the network has helped the AREA project target suitable locations for renewables to provide the most benefit for the network and customers. Insights and data from Essential Energy allowed project partners to map areas when local electricity demand could occasionally exceed supply.
University of Technology Sydney Institute for Sustainable Futures (UTS ISF) is using microgrid models combined with network analysis from the University of NSW (UNSW) to work with Essential Energy to determine different levers available to agribusiness to shift or reduce demand (and hence costs), improve energy efficiency on farms, and make better use of existing or new renewable energy such as solar power.
These could range from simple changes on farms like a shift to off-peak water heating, or a new solar system where panels are arranged to collect morning and afternoon sun to better match milking time; all the way through to the most cost-effective way for network providers like Essential Energy to improve the reliability of the local electricity network.
Once the AREA project concludes, NSW Farmers and Norco will have a deeper understanding of how renewables can support their agribusiness goals by connecting to our distribution network.
For Essential Energy, participating in the AREA project has already provided an in-depth understanding of how reliability impacts dairy farmers, who are located across our network footprint.
It has also provided a 'real-world' test case for Essential Energy to explain how our Demand Response program works, and key insights into how customers can use Essential Energy's annual Distribution Annual Planning Report (DAPR).
For example, larger agribusinesses and large-scale venues can use the DAPR to understand how demand management activities may remove the need for network augmentation and result in individual cost savings and overall cost reduction for all network customers.
Footnote
The NSW Department of Primary Industries (DPI) is funding the AREA project in a collaboration with dairy farmer co-operative Norco, NSW Farmers, Essential Energy, the University of Technology Sydney Institute of Sustainable Futures (UTS ISF), the University of NSW (UNSW) and pitt&sherry consultants.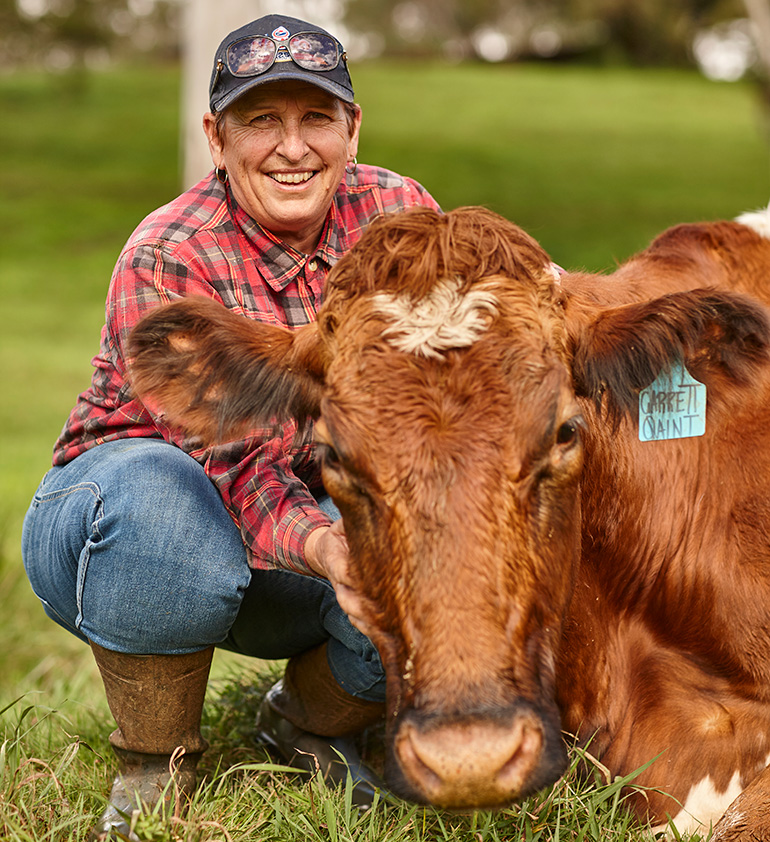 Image: Dairy farmer Julie Moore, Dorrigo. Photography credit: Ant Ong, supplied by NSW Farmers
Banner photography, Photography credit: Gethin Cole, supplied by NSW Farmers
In this edition
CEO Welcome
Dairy farmers getting value from the sun
Australia's first Hydrogen Stand Alone Power System
Essential Energy embraces climate-related financial disclosure
Global recognition for Essential Energy's Intelligent Digital Design System
Good neighbours